We provide repair laptop motherboards, desktop motherboard and macbook logic boards.If you've come here because you believe your motherboard has gone bad or is on its way out, we will absolutely check to make sure if that is the case. However, with a job like this we like to be thorough and make sure that that's the problem. it may take longer than other repairs to correctly diagnose and then replace the correct part. If your computer is having problems though, come see us so we can fix whatever is wrong. We're here to help you, so if you have any questions give us a call and we'll answer any questions you have!
Laptop Motherboard Repair Services in Surrey
Usually, when a motherboard is damaged and is way beyond repair, this usually means that you need to purchase a new laptop. Before you reach that conclusion, you have to assess the damage and and ask yourself if the motherboard can be repaired. Check out PC Plus Computing's signs and causes of failure, along with the suggestions on how to perform a laptop motherboard repair.
Signs of Motherboard Failure:
Blue screen errors
Failure to boot
Audio and/or laptop screen are not working
Connected devices fail to work
Randomly freezing and hardware no longer works
Laptop Does not turn on
Laptop screen is blank but computer running
Causes of Motherboard Failure:
Liquid damage
Physical Damage
Overheating caused by fan failure
Physical damage
Aging
Dust particles, smoke, debris, etc
Electric and Voltage Fluctuations
Damaged DC Jack
There are some exceptions to be looked when checking for laptop motherboard damage and they include:
The black screen could be an indication of a possible back light problem. In-between the hinges there is a button which acts as an on/off switch for the laptop's back light. This buttons automatically get switched off when the lid is closed. However, sometimes it gets stuck. Therefore first pull the laptop's lid back and forth, if it is still the same then take a pin, find the switch and gently tap it. If even this doesn't work, possible you need a laptop motherboard repair.
If your laptops get switched on for a few seconds and then dies out, it could be due to the battery being exhausted. First connected to the power outlet and then switch it on. Also check for connection cables, if it still not works there could be two reasons. First, your adapter might have been damaged, get it checked. If that's not the case, then the possible failure could indicate a laptop motherboard repair.
Often resetting the RAM and CMOS or updating the BIOS could save you from motherboard laptop repair.
We repair and Replace dc Power jack for laptops
As a word of advice, if you're no expert in laptop hardware, but you know your motherboard has failed,  come to PC Plus Computing for professional Motherboard Laptop Repair.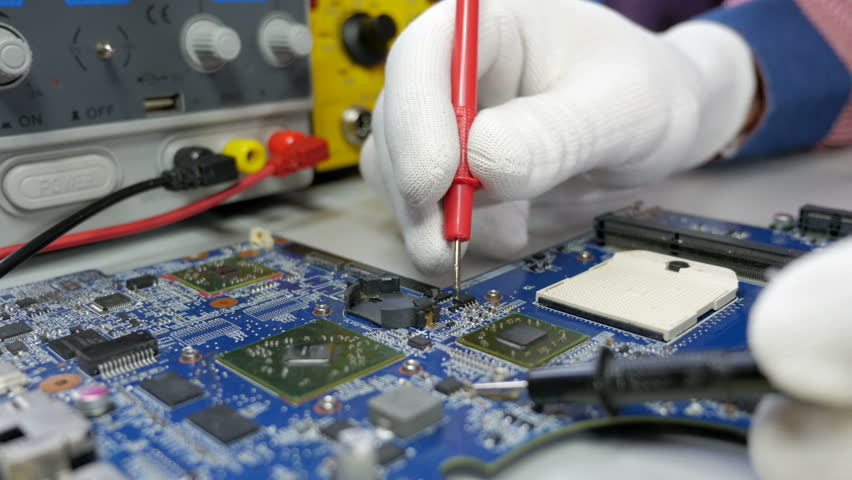 If you have any issues, please give us a call or email us:
Phone: 604-760-1662
Email: [email protected]